INTUITIVE SINGING LESSONS | COACHING | WORKSHOPS
"

The feeling of expressing a true, soul song with an open voice while being of service to others is deeply exhilarating and freeing!"
— Mj Vermette, Sacred Fire Music
WHAT IS INTUITIVE SINGING?
Intuitive singing makes it possible to free yourself from the pressure and anxiety of singing as a performance or trying to make yourself sound a certain way. It's a path that lets you express yourself naturally — instinctually — with a calm mind, a joyous, open heart and loving intention. 
It is a holistic approach that helps you align your own vibration to that of which you allow to be expressed through you. This is done with a clear intention of being the conduit for this vibration with your body, heart, mind, and spirit. 
Furthermore, intuitive singing allows sound vibration to be conveyed through you rather than from you — as an intentional and mindful gift to both yourself and others. 
What if you could sing anywhere, trusting your inner guidance, without worrying about how you sound or what to sing? 
Imagine wanting to sing about a waterfall. The traditional approach to singing would most likely involve writing or learning a song that speaks about the waterfall and the story around it. You would be focused on learning the song, performing it with good technique, with the hope that anyone listening would enjoy it.
As an intuitive singer, you would instead tap into your insight and your creativity; interpreting the energy of the waterfall. Honouring it with your natural voice. You could be inspired to express your song in any language, including "gibberish" (non-lexical vocables). Your attention would be placed on offering a grounded, authentic song. One that could be defined as a cross between vocal improvisation (scat singing), devotional singing, and sound healing.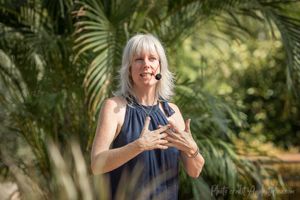 INTUITIVE SINGING COACHING SESSIONS
Online (Zoom) & In-person
Fully tailored to your goals, one-on-one Intuitive Singing coaching sessions with MJ Vermette allow you to express your voice and connect with your unique sound and gifts, with respect to your own rhythm.
Everyone CAN sing! ~ We just don't all sound the same ;)
With a focus on mindful creativity rather than performance, you learn to tap into your inner wisdom and trust your ability to invite sound to flow through you; conveying your true essence using authentic vocalization.
When desired, Individual Intuitive Singing lessons can also help you transcend emotional blockages. With the support of the voice, drums or other instruments, you are guided through a series of meaningful, profound exercises to help contact & release emotional tension that may manifest through physical pain or illness, insomnia, stress, depression, anxiety.
You may also wish to learn how to sing in "Light Language" or "Universal Language", "Vibrational Language"; explore your "Soul Song", or express yourself in the "Language of the Heart". These expressions are also used to describe Intuitive Singing with a focus on spiritual connection, channeling and vibrational healing.
In a relaxed and joyful atmosphere, you will experience: 
Breath work, voice yoga, visualization and sound meditation to help cleanse, strengthen and circulate life energy in the body; 

Simple body and voice warm-ups; 

Exploration of the intention of sound, rather than performance of songs; 

Voice and rhythm spontaneous improvisation techniques; 

Expressing yourself with creative impulse; 

Easy, colorful, liberating rituals, using the voice and sometimes percussion, musical instruments & backtracks;

Building a practice to help you attain a sense of peace and balance.
Coaching sessions are also available to professionals and sound healers seeking to further their knowledge of intuitive singing with the intention of integrating this practice into their work. 
RATES FOR INDIVIDUAL, INTUITIVE SINGING LESSONS!
RATES
Package of 5 Sessions (5 x 60 minutes): $350 / Payment plan available: 2 payments of $180/ea. Includes a video recording of each session and ongoing personal email support)
Package of 10 Sessions (10 x 60 minutes): $650 / Payment plan available: 2 payments of $330/ea. or 3 payments of $220/ea. Includes a video recording of each session and ongoing personal email support)
PAYMENTS
Canada: E-Transfer to sacredfire(at)sacredfiremusic.com
Worldwide: Paypal using this link: paypal.me/sacredfiremusic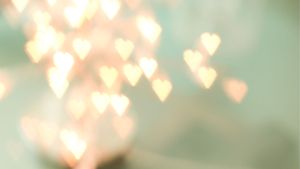 A FEW EXAMPLES OF INTUITIVE SINGING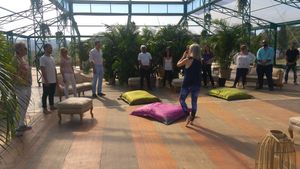 INTUITIVE SINGING GROUP WORKSHOPS