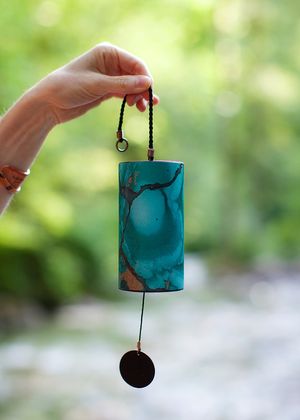 Sound & Energy Healing: A natural, intuitive approach to soothe, harmonize, rebalance & energize
Sound vibration is a powerful healing force of nature. Sound has been used by ancient worldwide traditions for thousands of years to help humans attain a state of deep stillness in which our natural healing process can occur when we are experiencing dis-ease. 
Intentional Music and Sound Medicine stimulates the release of endorphins in our body, therefore increasing a feeling of well-being. It provides relief from stress and anxiety, which are known to cause physical and emotional imbalances such as high blood pressure, headaches, insomnia, weight disorders, depression and many other health issues. 
Our bodies are made up of frequencies that form a harmonic and balanced whole when we are healthy. The vibrations of the body easily go out of tune with physical or emotional tension, as well as unhealthy lifestyles. Sound & Energy Healing helps the body remember its own healthy harmonic resonance. 
Once the body has been restored to an ideal state of wellness and harmony, ongoing exposure to healing sounds will assist in maintaining balance and good health, much the same as keeping the instruments within an orchestra tuned will maintain harmony and good vibrations.   
Can sound help you relax and meditate?
Are you having trouble finding peace or clearing your mind? Do you consider it a challenge to sit still with focused awareness when you "try" to meditate? Sound meditation might prove to be a blessing for you. Studies show that sound meditation help people reduce tension, anger, fatigue, anxiety, nervousness, as well as improving mood and increasing a sense of spiritual well-being.
If you are of the many people who don't think that meditation is for them, you might be astonished at how easier it is to let go of mental chatter and resistance when meditating with sound. Whether you are on the receiving end of a sound meditation session, or actively participating in allowing sounds to flow through and from yourself with your voice and/or other instruments, you might find it much simpler to give your brain a task to actually get to that desired point of deep relaxation.
"

I bow in gratitude for your skillful guidance in helping me unlock this block within me. You're masterful!"
— L.O., Therapist
INDIVIDUAL SOUND & ENERGY HEALING SESSIONS