HEARTBEAT OF THE UNIVERSE
You are not in the Universe . . . the Universe is within you. The entirety of all existence rests at the very core of who you are. Everything in nature is moving to the same primal beat—the heartbeat of the Universe.  
Although we may not hear it in every moment, the subtle vibration and expansion of our stardust birth continuously plays through every cell of our existence, creating the soundtrack of our life. It weaves through our consciousness with every flicker of light, every breath someone takes, every thought that flows through our awareness, every conversation, and every interaction. 
And just like keeping the beat with a song allows you to sing along with it, dance to it, hum it even when it's not playing, when you are aligned with the Heartbeat of the Universe, you move your life to it, speak from its source, and dance to its cosmic rhythm. 
Alignment is everything. 
LYRICS 
The mantra LAMED VAV VAV, NUN TAV HEY, HEY YUD YUD, OM was inspired by the Hebrew letters used in the Kabbalah tradition. In this tradition, there are 72 sequences made of three Hebrew letters each. Those sequences make what they call the "72 names of God", and act like an index to connect with specific spiritual frequencies used to repair us on a soul level. 
In "Heartbeat of the Universe", MJ sings: 
LAMED VAV VAV, which is used to activate direct dial to God to get our truest prayers answered at the speed of "Light" (in the esoteric sense). 
NUN TAV HEY is recited to get the courage to open our heart before we open our mouth when we need to tell the truth. And when we need to hear the truth, it gives us the strength to open our ears and close our mouth. 
HEY YUD YUD, which we say to be given the power of prophecy, which means that with high consciousness and awareness, we have the power to enter a new universe of transformation and Light. 
The mantra is followed by OM, the oldest mantra sacred to Hindus, Buddhists and Jains, is considered to contain every sound in the vibrational spectrum ~ it is often referred to as the hymn of the universe.
Make it yours... Support our work by downloading the guided meditation, or the music only version below.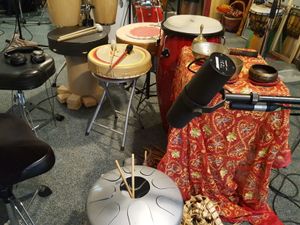 Download the Guided Meditation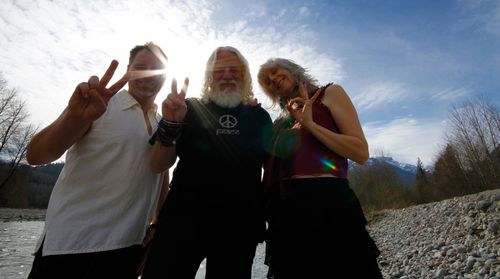 by davidji ~ with music by Sacred Fire
DISCOVER MORE FROM DAVIDJI & SACRED FIRE