Dear Friends & Family,

A warm hello from sunny Ibiza (Spain), where we have been having an awesome time, discovering high vibration spaces and recording sounds, rhythms and vocals for our upcoming album, which is being produced in collaboration with Anahataflow.eu.

We thought we would say "hello" from a magnificent 100,000+ yr old fossilised cave, which we had the immense privilege to rent for our recordings. Cova de Can Marca was formed by earth faults and has survived through ice ages and tropical heat waves.

WHY DO WE RECORD IN CAVES AND OTHER UNUSUAL PLACES as well as our SacredFire Studio?

The message that we convey through our Worldbeat Music Medicine is one of peace, harmony and healing. We like to be infused with the calm, revitalizing, grounding vibration of natural locations such as caves, mountains, forests and other "non man made" environments.The audio produced in these places, along with our direct connection with nature just can't be duplicated in a studio. 

In our travels, we also enjoy capturing sounds, vocals and rhythms in ancient places of worship and ceremonial gatherings. Recording in these sites brings a sense of relation to the many generations of humans who have walked the path before us. 
 

A GLIMPSE OF SOME OF OUR EXPERIENCES ON IBIZA
 
During our stay on the island, we recorded some rhythms in a modern stone circle called "Time and Space" that reminded us of the famous Stonehenge. Facing the magical rock island of Las Vedra, which is said by some to be the third most magnetic spot on the planet, the immense structure was created by Australian artist Andrew Rogers, and funded by Guy Laliberte, Canadian founder of Cirque du Soleil. It is formed by 13 pillars of basalt that follow the Fibonacci sequence. The central pillar reaches 20 meters high and its summit is covered with 23 carat gold... A memorable experience!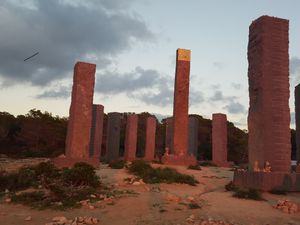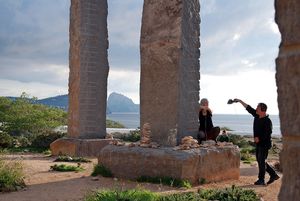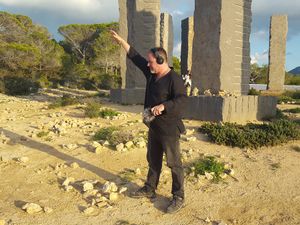 Our adventures also took us by boat to visit amazing beaches and caves near a power spot called Atlantis; and we somehow ended up recording drumming in the "Pirate Cave", used for many years by actual pirates to unload their goods from their boats to the island. We have a feeling that this specific recording will end up on a very playful song!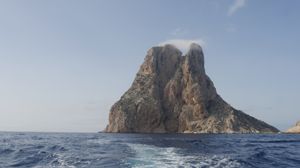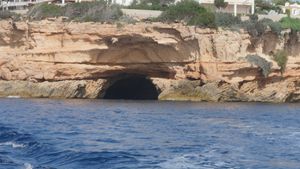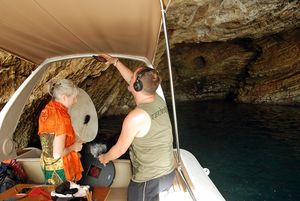 We also enjoyed rehearsing and preparing some music in our Ibiza villa with breathtaking views - such an inspiring location!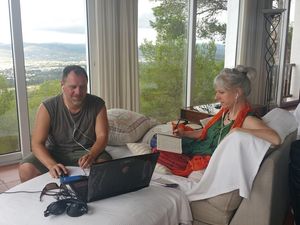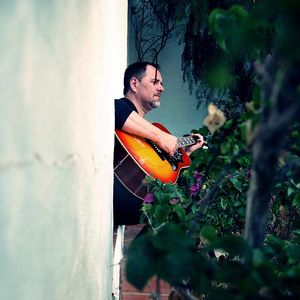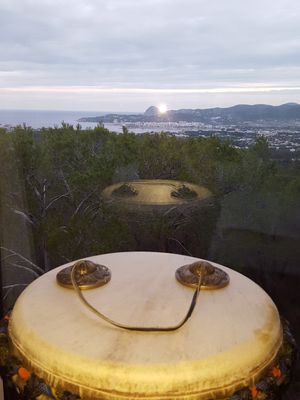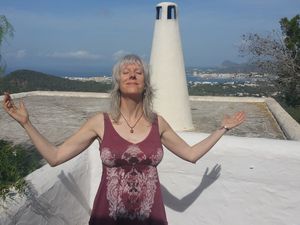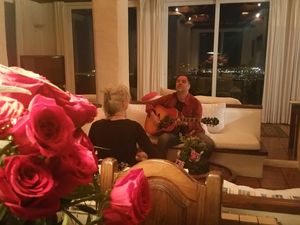 We are spending these 6 weeks in Europe with Magali Devi, founder of Anahataflow.eu, who is co-producing SacredFire's upcoming album. Magali is a vedic master and a yoga, meditation & Perfect Health instructor, whose purpose is also to create a better place for the world's children. Our hearts are filled with gratitude for her energy, passion, love and support.
Join us Nov. 20-25th 2016 at Magali Devi's Yoga Week at Europa-Park (Germany),
where SacredFire will be presenting meditative concerts & workshops each day.