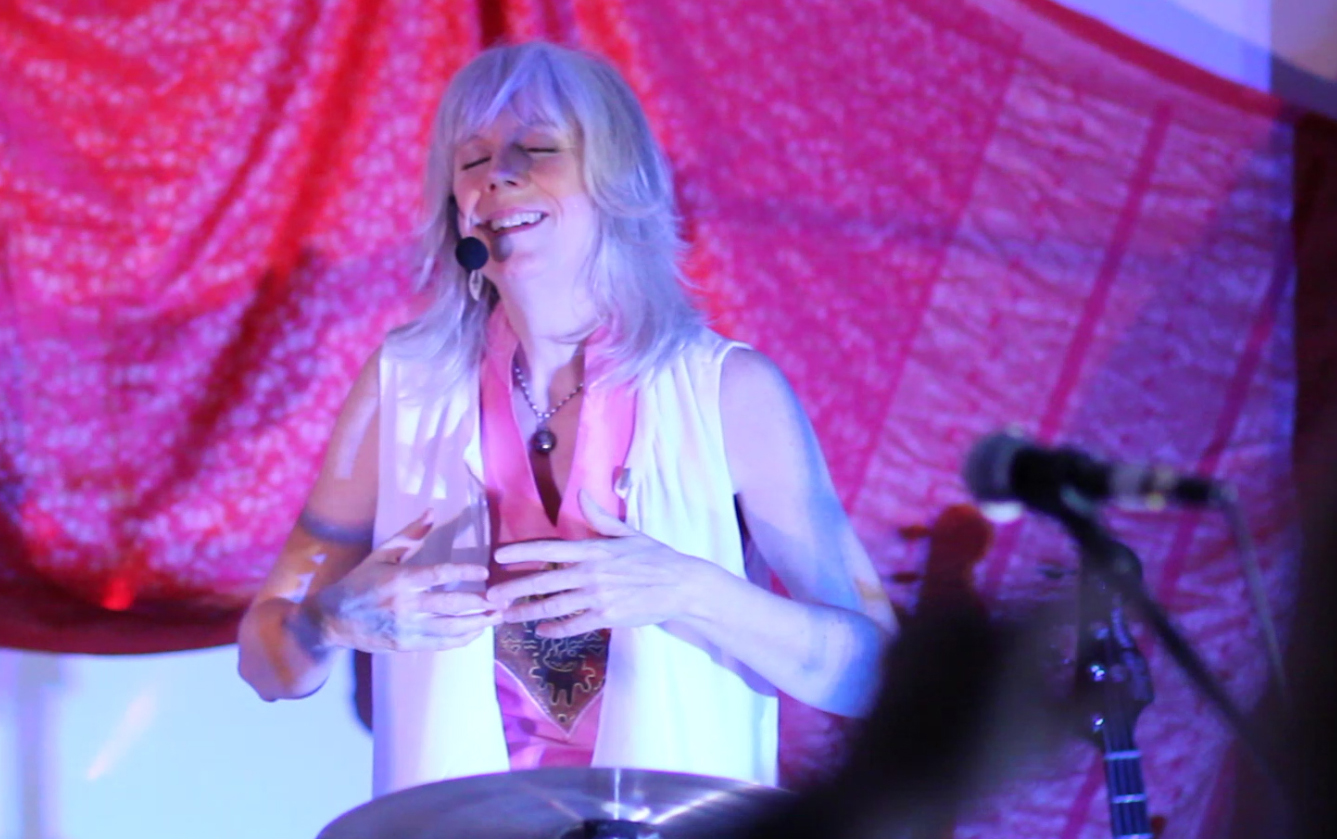 Watch a video excerpt of Intuitive Singing
Intuitive singing is a way of singing from your soul, not from your mind. It is about listening to the voice that lives inside you and letting it out without holding back or worrying. Intuitive singing can help you discover your creativity, heal your feelings, and connect with your true self.
Experience the joy and relaxation of intuitive singing with these 10 tips :
Relax your body and mind. Intuitive singing requires you to be in a state of openness, receptivity, and spontaneity. You can achieve this by doing some physical exercises, breathing exercises, meditation, or any other activity that helps you release tension and stress.


Choose a comfortable and safe space. Intuitive singing can be very personal and vulnerable, so you want to make sure that you are in a place where you feel comfortable and free to express yourself. You can sing alone or with someone you trust, but avoid any distractions or judgments that might inhibit your flow.


Start with some vocal warm-ups. Before you sing intuitively, it is a good idea to warm up your voice with some simple vocal exercises. This will help you prevent any vocal strain or injury, and also prepare your voice for a wider range of sounds and pitches. 


Set a meaningful intention. Before you start singing, think of a purpose or a goal that you want to achieve with your singing. It can be something personal, such as healing an emotional wound, expressing gratitude, or manifesting a desire. Or it can be something universal, such as spreading love, peace, or joy. Setting a meaningful intention can help you focus your energy and align your vibration with your singing.


Connect with your heart. Intuitive singing is not about singing from your head, but from your heart. To connect with your heart, you need to be open, honest, and vulnerable. You need to let go of any judgments, fears, or expectations that might block your flow. You need to listen to what your heart is telling you and sing what you feel. You can also use your hands to touch your heart center or visualize a warm light in your chest 

radiating love and compassion

to enhance the connection. You might also choose to bring up a beautiful memory, or visualize a person, place or animal that you love or admire dearly.




Achieve a meditative state. Intuitive singing can be a form of meditation, where you are fully present in the moment and aware of your surroundings. To achieve a meditative state, you need to relax your body and mind, breathe deeply and rhythmically, and stay focused on the music.


Sing from your emotions, not from your head. Intuitive singing is not about following any rules or techniques, but about expressing what you feel in the moment. You do not have to worry about hitting the right notes, staying in tune, or sounding like someone else. You just have to be yourself and sing what comes to you naturally.


Experiment with different sounds, tones, pitches, rhythms, and melodies. Intuitive singing is a great way to explore the full range and potential of your voice. You can try different vocal qualities, such as soft, loud, breathy, nasal, clear, raspy, etc. You can also vary the pitch, speed, volume, and duration of your sounds. You can use your voice as an instrument to create music that reflects your mood, emotions, and personality.


Listen to your intuition and follow your impulses. Intuitive singing is a form of communication with yourself and others on a deeper level. You can use your voice as a tool to convey messages, questions, answers, affirmations, intentions, etc. You can also use your voice as a way to listen to what your inner voice is telling you about yourself and your life. Trust your intuition and follow your impulses as they guide you through your intuitive singing journey.


Smile!

 

Smiling while singing can help you improve your vocal resonance, lower your stress levels, and express your emotions more authentically. Smiling can also make you and your listeners feel happier and more connected. 

Smiling while singing is not just about showing your teeth, but about creating a shape inside your mouth that enhances your sound quality and projection

. 

Smiling can also release endorphins, the hormones that make you feel good, and lower your blood pressure, which can reduce the risk of heart disease

. 

Smiling while singing can also convey your feelings and intentions more clearly and sincerely, which can create a positive feedback loop between you and your audience

. Smiling while singing is a simple but powerful way to boost your health, happiness, and performance. 😊




I hope these tips were helpful for you. If you want to learn more about intuitive singing, you can check out this website and inquire about a free, introductory, online session.
Peace in your heart! 💙
MJ Vermette, Intuitive Singing Coach
Sacred Fire Music
 Watch this playlist of Intuitive Singing videos

ABOUT THE AUTHOR
MJ Vermette is a Sound & Music Medicine Artist, Workshop Facilitator, and Certified Bodymind & Energy Therapy Practitioner. She has extensive experience, supporting people with trauma, addiction, abuse, emotional, mental, and physical challenges. As a skilled facilitator, vocalist, hand drummer and healer, she has been offering Sound & Energy Healing, Intuitive Singing and Mindful Drumming Workshops since 2004. These practices allow her therapeutic expertise to blend with her artistic personality, helping people radiate peace, health, and positive force. She also coaches professionals who wish to integrate these new tools in their work. Raised and trained in Montréal (Canada), she moved to the Vancouver area in 2010, where she formed Sacred Fire with multi-instrumentalist partner Dean Richards.
Sacred Fire has offered ceremonies, retreats and interactive experiences in Germany, France, UK, USA, Canada, Costa Rica, and Mexico. They have worked alongside davidji, Dr. Deepak Chopra, and many others. Their recorded music features collaborations with prominent musicians who have also recorded with Pink Floyd, Paul McCartney, Krishna Das, Talk Talk, Robbie Robertson, Eurythmics, and more. 
Website: www.sacredfiremusic.com