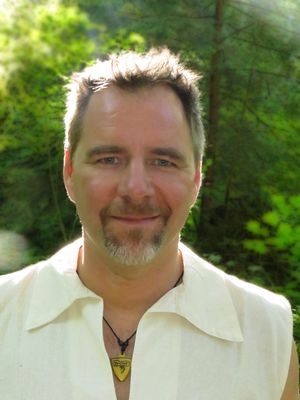 Dean Richards is a talented multi-instrumentalist, recording artist, music producer, sound engineer, videographer and photographer. For close to 30 years Dean has been performing music professionally, writing, recording and touring Canada, the UK and the USA. Brought up in the lush forest landscape of British Columbia, Canada, the influence of nature is always present in his work. His passion is creating music and visuals to connect with people at a profound, positive degree.
"Dean's percussive zest, smooth charisma, presence and song writing bring fluidity and intensity to SacredFire's performances." -
Magali Devi, Promoter/Producer
Since a very early age, Dean says he has always had an inner desire to know oneself at a deeper level and has studied many self awareness/improvement disciplines and the art of good communication.  Dean shares his gifts through music in a way that clears, and leaves the audience filled with a revived, uplifted energy.
"With SacredFire we bring people together by creating music and live performances that keep it "real" and authentic while having a lot of fun in the process!" -
Dean Richards