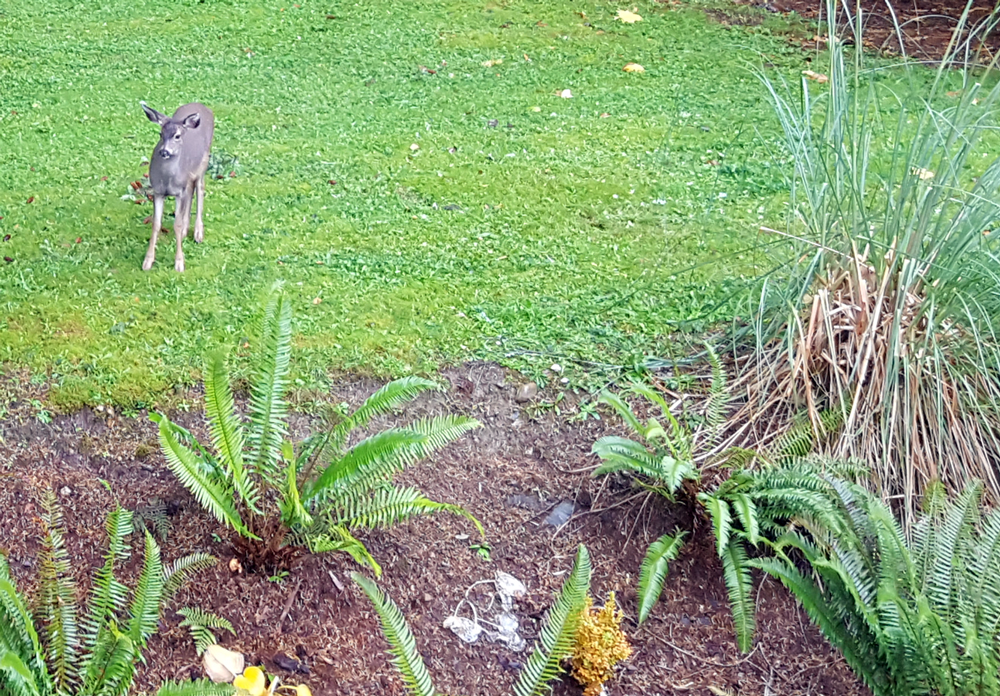 We had a sweet visit in our backyard this morning, before heading out to the airport. Traditionally, Celtic and Native American hunters prayed to the deer so their hunt would be successful. In return, they vowed to only take what was essential for the survival of their tribe. A good reminder that we should be mindful of our actions and loving to all beings. 
As we leave for a 6 week recording journey in Europe, we set our intention that we will move through our voyage in the spirit of love for all beings, and work towards melting the barriers that separate humans from each other and other life forms. 
May this energy guide each of our footsteps and encounters, so that the vibrations of this essence be infused in the sounds and music that will end up on our next album.