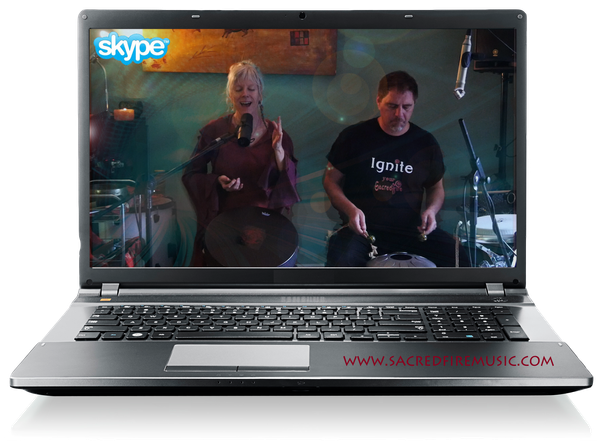 We are excited to launch our new Music Journey GIFT CERTIFICATES and BOOKINGS for individuals and couples via Skype. Here's how it works:

SKYPE MUSIC JOURNEY 
We initiate the session with a 15-20 min. chat, to allow you to express your needs. 
We create a live, intuited, song, with the mindful intention of bringing you peace, harmony & wellbeing.
We complete with a 15-20 min. conversation, in which we may suggest some Rebalancing Sound & Energy Exercices according to your needs & wishes. 
 
YOUR SONG ON MP3 
Your Music Medicine Journey is recorded, mixed and output as an MP3 song. We might add extra enhancements to your song after the original Skype session. We will send you your unique MP3 song via Email.

VIDEO OF YOUR MUSIC JOURNEY 
Your Music Medicine Journey is filmed, and the new, edited song on MP3 is used in the soundtrack. We send you the link to download your video to your computer. 

To reserve your Skype Sound & Music Medicine Journey with SacredFire, you need to pay for your session in advance. Check out our HOLIDAY SPECIALS (until Jan. 5th, 2017).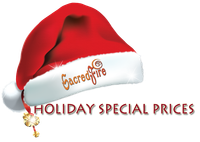 CLICK HERE TO GET ALL THE BOOKING DETAILS
 
Watch this video of a Skype Music Medicine Journey recorded in Dec. 2015





Visit our Web Page for more details: www.sacredfiremusic.com/skype-music-journeys