From our heart to yours, Season's Greetings everyone!
As 2019 takes a bow, we welcome the festive season with open hearts and send you our best wishes from Puerto Morelos, Riviera Maya, Mexico, our new home away from home for the next few months. Our stay here so far has blessed us with warm smiles, an amazing sense of community, healing vibes from the Caribbean sea as well as a fun palapa with a Christmas tree in the complex where we live! 
In these chaotic times on Earth, with a knowing that the Holiday season can be emotionally challenging for some, we felt like sharing a bit of love and lightheartedness with all of you. Watch the video that we have created! We had tons of fun singing "Feliz Navidad" around town and on the beach, and collecting Holiday wishes from the friendly folks of Puerto Morelos.
We hope that these images will bring you joy, and we invite you to sing along!
Feliz Navidad!
Prospero año y felicidad!
With love,
MJ and Dean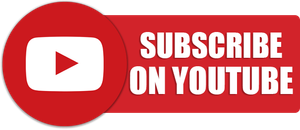 ---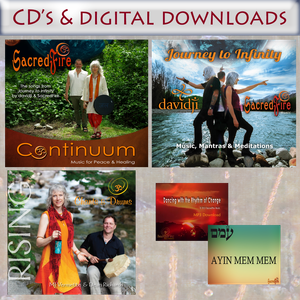 When you purchase our music, it supports our studio work and helps us compose & record more music, in the hope to affect people in a positive way and help create a peaceful world. 
We are self-produced artists and are grateful for each song sold & streamed! 
You can buy our music on our website, or look for us on ITunes, Amazon, Spotify and CD Baby
---
Treat yourself or gift a loved one  
"I feel like I've been to the stars and back... . MJ is warm and talented and she got me singing! Now,,, that's a first! Gratitude. ♥"  
— Karen Whynot (Halifax, NS, Can.)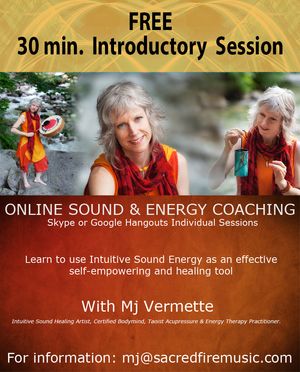 Bundles and gift certificates available. More information here!
---
Bookings 
Watch SacredFire Live 
Retreats, Ceremonies, Celebrations & Festivals. 
Workshops and Concerts