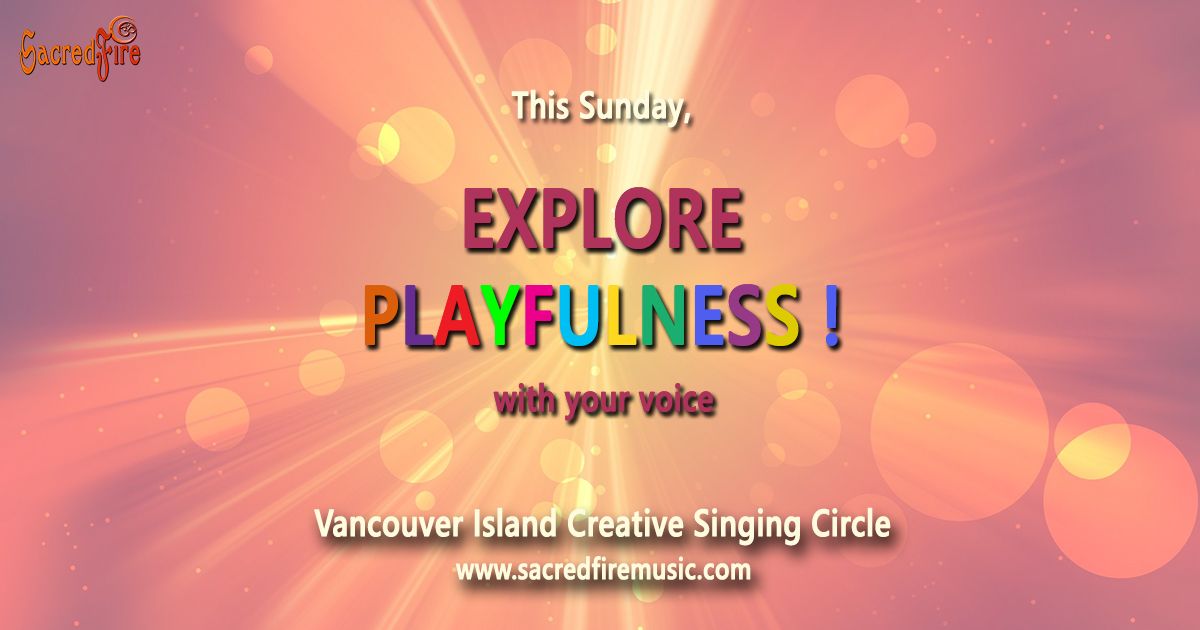 Hello everyone, 
Will you be joining us this coming Sunday, Jan. 20th 2019 (3-4:30 pm)?
The theme for this singing circle is PLAYFULNESS ? 
play·ful·ness 
/ˈplāfəlnəs/ 
noun 
the quality of being light-hearted or full of fun. 
"images of childlike innocence and playfulness" 
In the first part, we will explore 
Breath work to help us ground and bring body-mind awareness 
Sounds with movement to bring vibrant energy and flow 
Fun vocal warm-ups 
 In the second part, we will celebrate with spontaneous & playful circle singing. 
Bring a friend! Drop-Ins Welcome! 
Please share the FB event: https://www.facebook.com/events/2219139761707136/ 
OR share the website page: https://sacredfiremusic.com/vancouver-island-creative-singing-circle 
Hope to sing with you on Sunday! 
Love and gratitude, 
MJ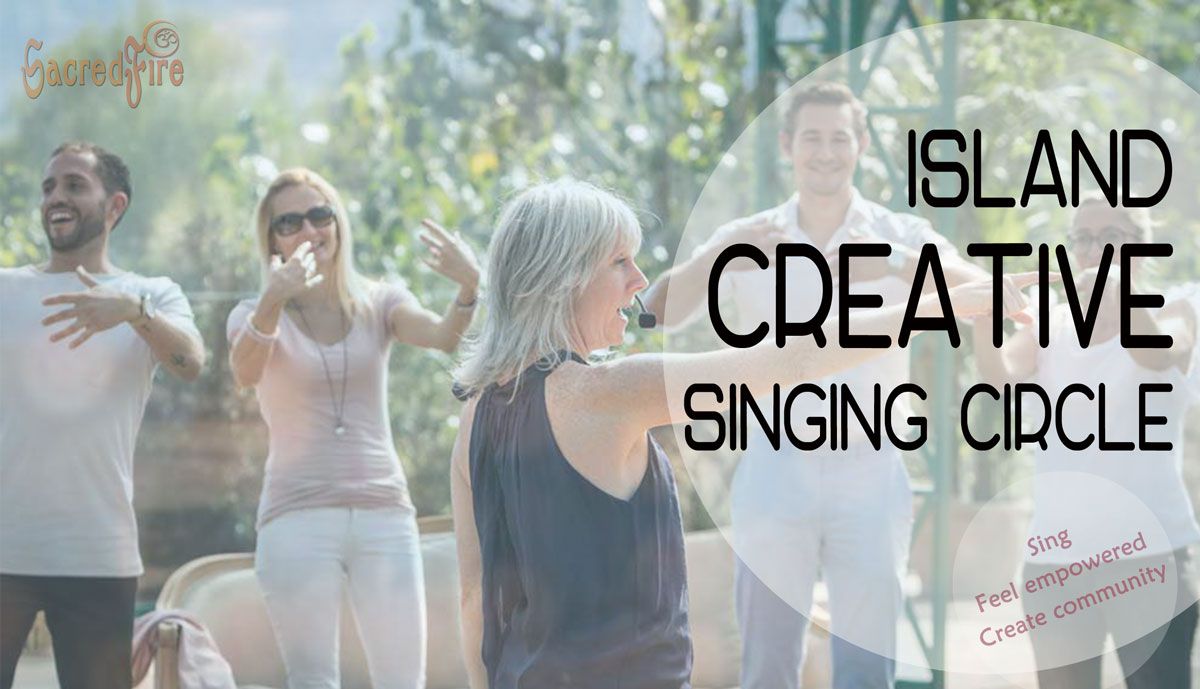 VANCOUVER ISLAND CREATIVE SINGING CIRCLE  
WHEN: EVERY SUNDAY* (3:00 PM TO 4:30 PM)  
 LOCATION: Address upon registration - Ladysmith, Vancouver Island (B.C.) 
Led by MJ Vermette of www.sacredfiremusic.com 
COST:  Drop-in: $18*  / Bundle of 5 circles (come on any Sunday): $75   
            * We will not turn anyone away for financial reasons... by donation for those in need. 
PAYMENTS: Cash, check, E-transfer  
INFO & REGISTRATION: To register, please contact MJ via email or by phone 604-848-9543. 
Explore song improvisation and circle singing, using your creativity and your intuition. We make it easy, fun, relaxing & empowering!  
Together, we create songs, rhythms and harmonies with the intention of celebrating community, releasing stress, raising mindful awareness, bringing peace and sharing deep joy!  
We  play with fun vocal improv games, group toning, harmonizing and spontaneous melody. You could be writing lyrics; playing percussion or improvising spoken word or singing in intuitive language.  
Adults and teens welcome. No experience needed.  
Everyone CAN sing! We just don't all sound the same! 
In a relaxed and joyful atmosphere, you will experience:  
Simple body and voice warm-ups;  
Breath work, voice yoga, visualization and sound meditation to help cleanse, strengthen and circulate life energy in the body;  
Voice and rhythm games as well as spontaneous solo, duo, trio and group improvisations;  
Easy, colorful, liberating rituals, using the voice and sometimes percussion.