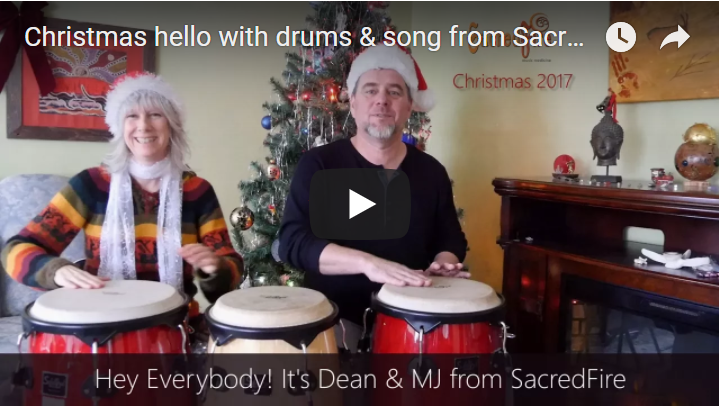 Have a loving Christmas season! 
We wish you and your close ones a bright Holiday season, filled with occasions to remember that you are loved, and to shine your inner light. 
For most of us, this is a busy time, filled with the stress of to-do's. Maybe some of you are experiencing a sense of being rushed into a state of joy when, deep down, you are not aligned with this vibration. If you resonnate with this, remember to take time to listen to your inner wisdom and to choose to spend some quality time nurturing your soul when you take time off. 
Aside from focusing on being of service to others, which is always good for everyone, there are many natural ways to help you connect with your authentic self, relax and rejuvenate. Time spent doing mindful activities such as walking in nature, listening to beautiful music, chanting, drumming, meditating, contemplating, dancing, practicing yoga, Qi Gong, writing, drawing & so much more, will contribute to a more balanced body-mind-heart & spirit. 
Say Yes to your emotions, even those more painful ones, and pamper yourself with yummy rituals to remind your heart that it is worthy of love, and to allow yourself to feel whole. 
Peace & harmony 
~ MJ and Dean 
www.sacredfiremusic.com 
Treat yourself or gift a loved one 
"I feel like I've been to the stars and back... . MJ is warm and talented and she got me singing! Now,,, that's a first! Gratitude. ♥" 
— Karen Whynot (Halifax, NS, Can.)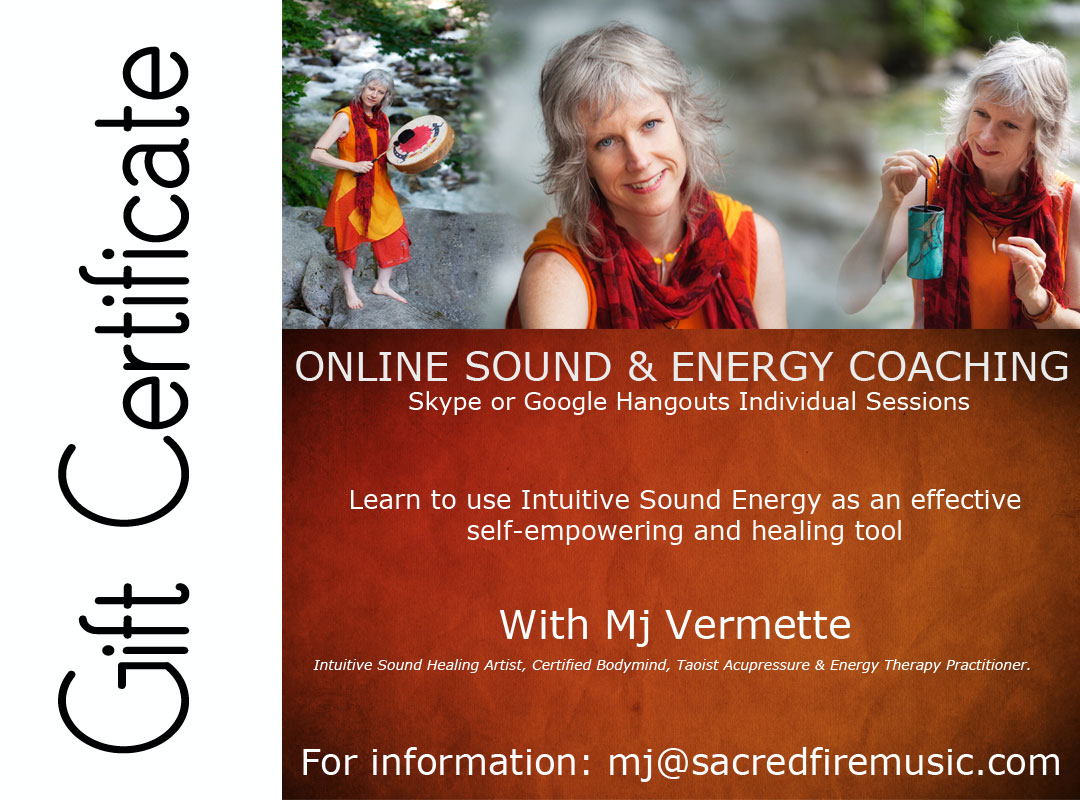 Buy a gift certificate for online sessions 
CD's & digital downloads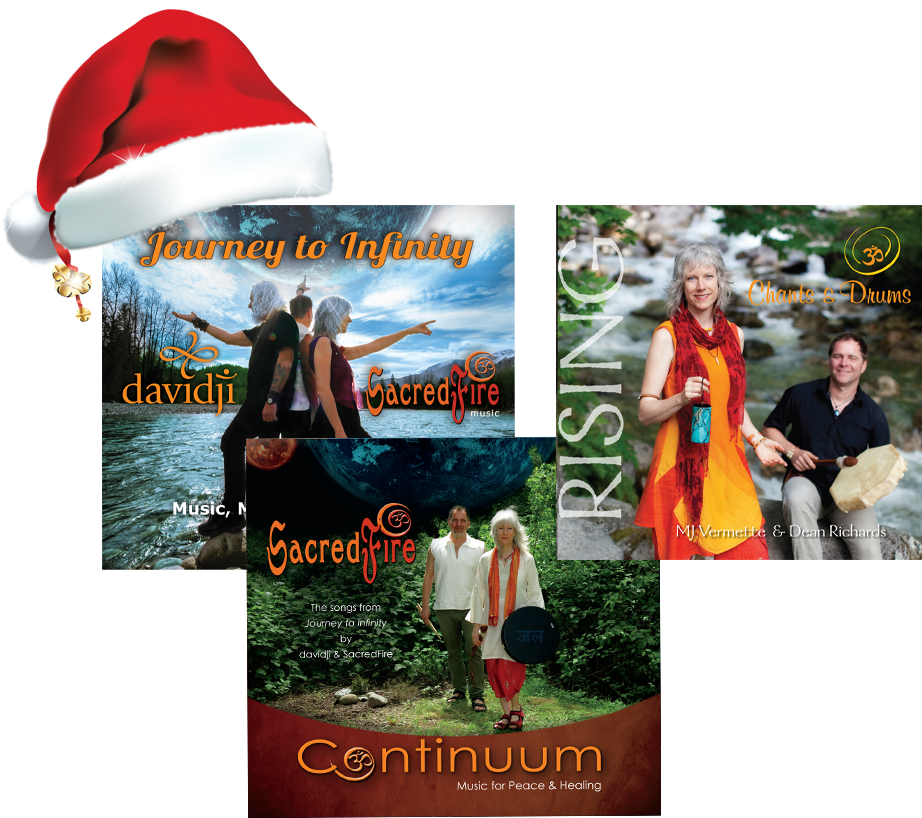 When you purchase our music, it supports our studio work and helps us compose & record more music, in the hope to affect people in a positive way and help create a peaceful world. 
We are self-produced artists and are grateful for each song sold! 
Buy our music ~ Specially priced for the Holidays! 
What's happening on Vancouver Island?
New! Island Creative Singing Circle 
Sundays, 2pm to 3:30pm (Ladysmith) 
The Island Creative Singing Circle is a "mindful, intuitive choir" where everyone is invited to tap into their unique, authentic musical & rhythmic gifts to create a repertoire of improvised and collectively prepared songs. 
Together, we will create songs, rhythms and harmonies with the intention of celebreating community, releasing stress, raising mindful awareness, bringing peace and sharing deep joy! 
We will play with fun vocal improv games, group toning, harmonizing and spontaneous melody. You could be writing lyrics; playing percussion or improvising spoken word or singing in intuitive language. 
We will offer an audience interactive group performance on Vancouver Island at the end of March 2018.